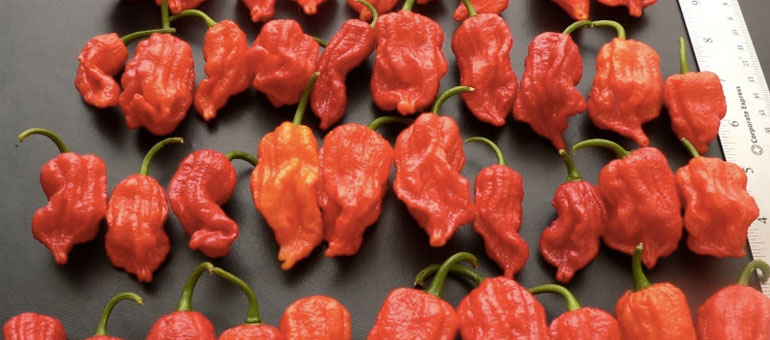 7Pot peppers are some of the hottest peppers in the world, rivaling Ghost Peppers and Bhut Jolokias. A fairly rare pepper, they are increasing in popularity and gaining more notoriety from different sauces and spices created by major manufacturers.
Origins
Like most other super hots, this strain of pepper is from Trinidad, more specifically the Chaguanas region of the island. They were given the name 7 Pot because they are said to have enough heat to spice up 7 pots of stew.
Taste
Unlike other super hots, these peppers have more of a fruity and nutty flavor.
7 Pot Douglah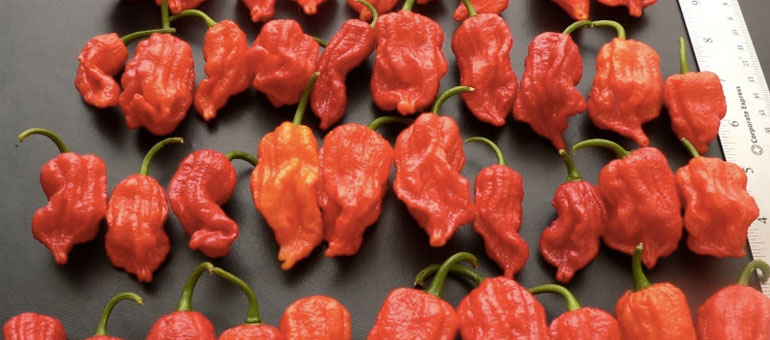 7 Pot Barrackpore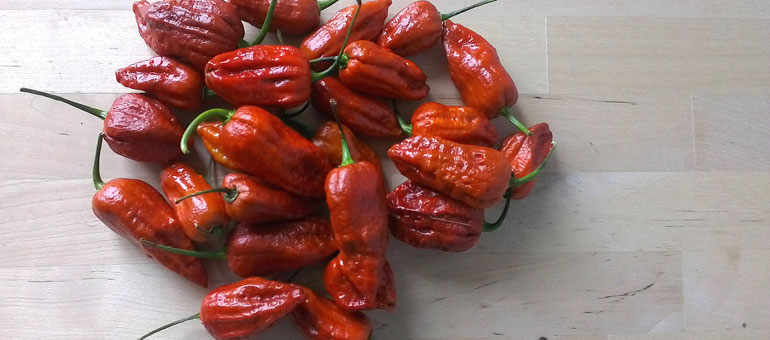 7 Pot Madballz
How accurate is this article? We are striving to become the ultimate resource for information on peppers, and if you notice any inaccuracies, or want to contribute content, please contact us.