I apologize to those that may be thinking that I am trying to turn 'PepperHeadsForLife' into 'BaconHeadsForLife', but I think we can all agree that bacon can be just as much fun!
In my spare time, when I'm not racing, ScoutMastering or just barbecuing, I'm looking around for cool things to cook. Here's a pic of one of my Scouts cooking bacon on a Swedish Torch: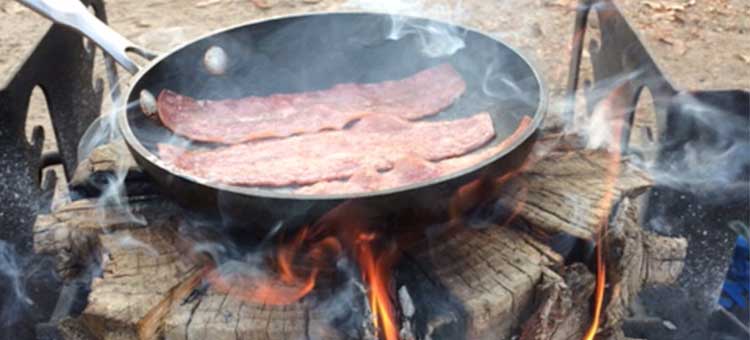 Yes, it's a log with chainsaw cuts in it. Put some newspaper in the cracks, light it, then cook on it. Lasts about an hour. Yes, we like to play with our food.
Anyway, my kids and I thought it would be fun to try making 'Dinosaur Eggs.' How bad could mess up a recipe of sausage, bacon and eggs?
So, gather your ingredients: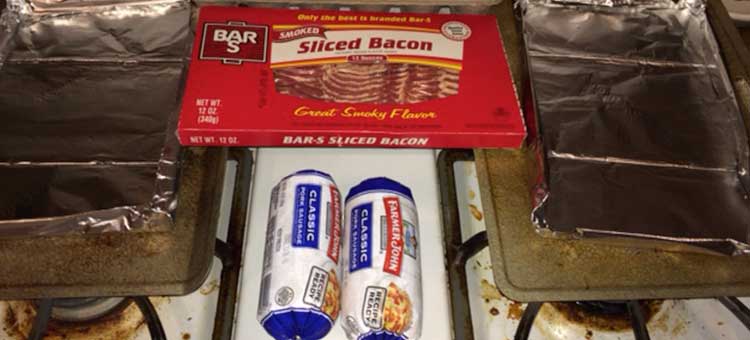 A couple of tubes of breakfast sausage, a pack of bacon and a dozen eggs. Put a sheet of foil on the trays you're using, and roll up the edges, as the bacon and sausage will ooze out grease. I try to keep my cleanup at a minimum.
Preheat your over to 350 degrees.
Make little sausage 'hockey pucks' out of the sausage. Maybe a half-inch high, with a BIG dimple in the middle (to plop the egg in).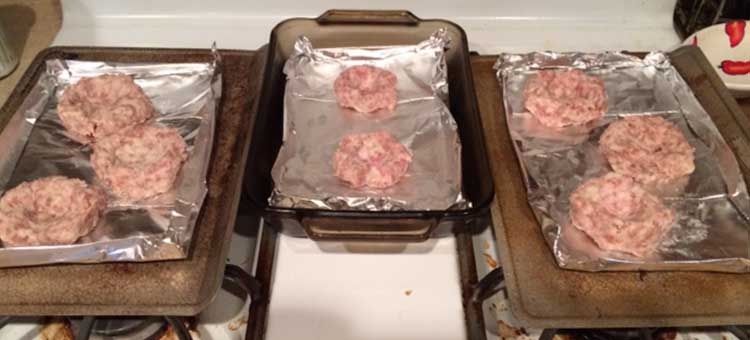 Then wrap a piece of bacon around the sausage. It's ok if the bacon is taller then the sausage. It will help hold the egg in. Don't worry if some egg white spills out…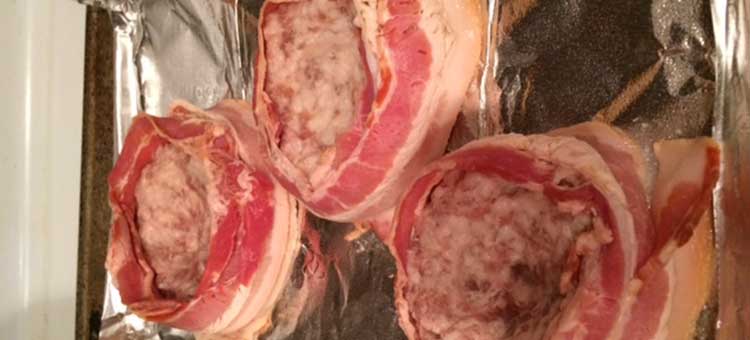 Drop the eggs into the dimples:
You might put some pepper strips under the eggs, grind into your sausages or place on top. My kids were eating these ………. Put into your 350 degree oven.
About an hour later, this is what you should have.
Some Tabasco on top, and off you go! Try to make the sausage puck thin, maybe a bit more than on an Egg McMuffin. I made different thicknesses, to test, and the thicker the patty, the more chewy it became. One of those lessons of 'less is more.' Enjoy!
Summary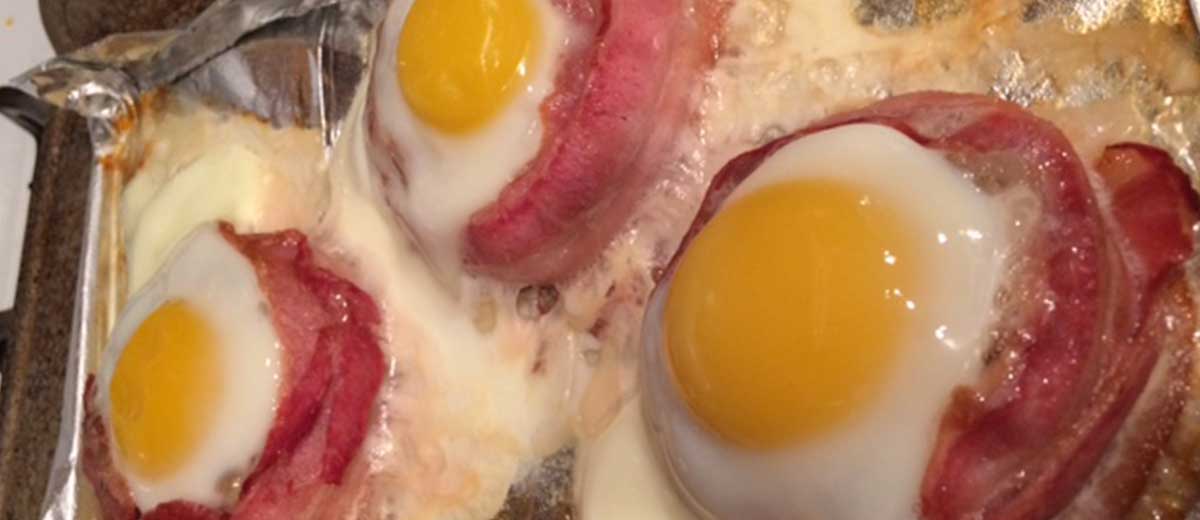 Recipe Name
Published On
Preparation Time
Cook Time
Total Time
Average Rating





Based on 6 Review(s)