I came across a similar recipe for poppers a while ago, but they were lacking a couple important ingredients. The first being heat, the second being some good greens like cilantro and green onions. So I decided to take things into my own hands and create some poppers that will leave you crying for more… literally. These are definitely hot, and of course, you can use any other peppers you want. So without further ado, here is my hot habanero popper recipe:
Ingredients:
3 Habaneros, 1 (8oz) can of Pilsbury Cresent Rolls, 6 – 8 oz Cream Cheese, Green Onions, Cilantro, Bacon Bits (softened)
Prep Time: 15 Minutes – Cook Time: 15 – 20 Minutes
What You Will Need
Crescent rolls, cream cheese, onions, cilantro, peppers, and bacon bits… Everything delicious. With a combination like that, you can't go wrong. As far as crescent rolls, any kind will do. With the cream cheese, I prefer the Philadelphia Original brand. You can go a couple ways with the bacon bits, but for the best results, any soft, prepackaged, and fully cooked bits are crucial. I timed this recipe perfect with a fresh harvest of green onions, cilantro and peppers from my garden.
Prep
Go ahead and preheat your oven to 350 degrees. Start by dicing your veggies and peppers into small fine bits. The poppers aren't too big, so you'll be packing a lot of flavor into bite size poppers. Unfold your crescent rolls and cut the triangles in half. This will yield more poppers, but if you prefer to make bigger (not-so-bite-size) poppers, then you can keep them the same.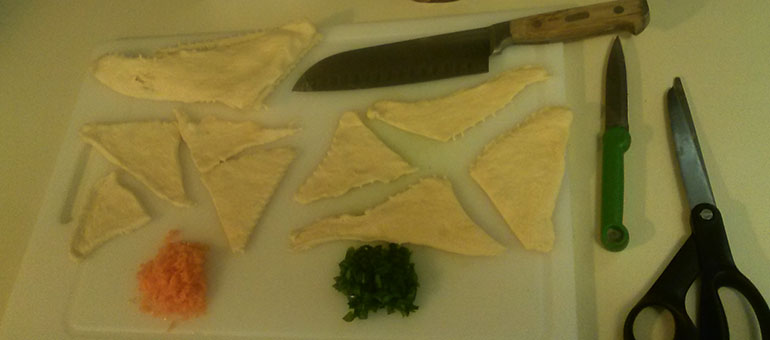 Assemble
Add a generous teaspoon of cream cheese to each triangle, then use the backside of the spoon to create a concave space to place your ingredients. Then (in no particular order) add a pinch of each of the ingredients to your popper.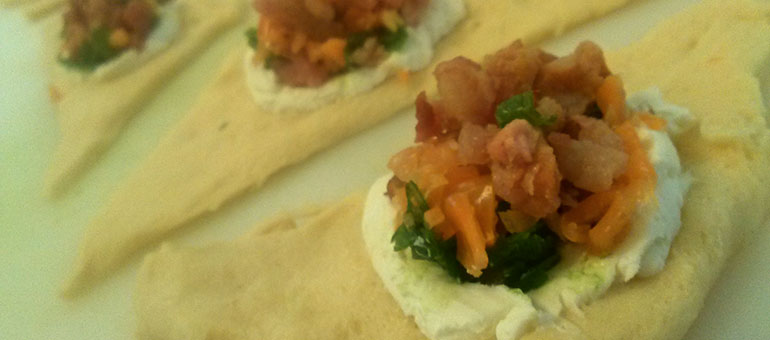 Wrap
After you have added your ingredients, fold each corner over them, then fold each of the remaining sides up to the top and pinch them together. Be careful not to stretch the dough to thin or your ingredients will break through.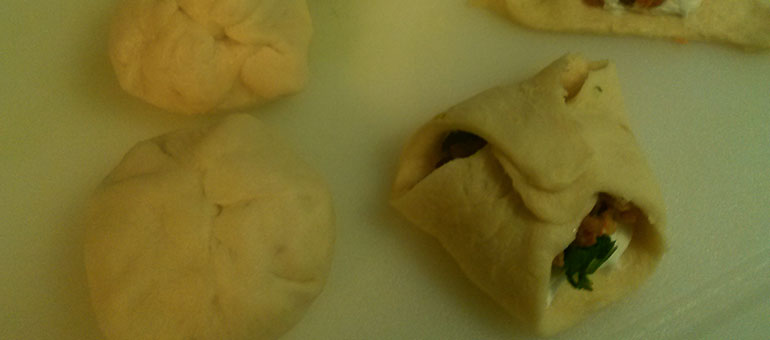 Bake
Pop your poppers in the oven for about 15-20 minutes. Cook time will be depending on how thick you pile the ingredients on and how large you make your poppers. I usually wait until they have a nice golden brown and crispy texture before taking them out.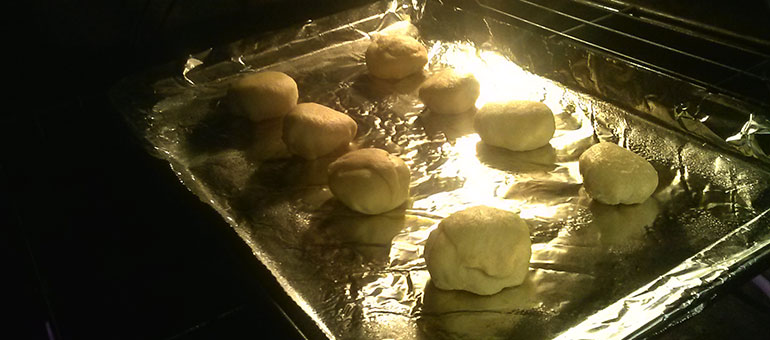 Enjoy
Time for the best part. Be sure to let the poppers cool off a little bit, then smother them with your favorite hot sauce or condiments and eat! They make a great addition to any party and are sure to please any guest who is lucky enough to have one cross their taste buds.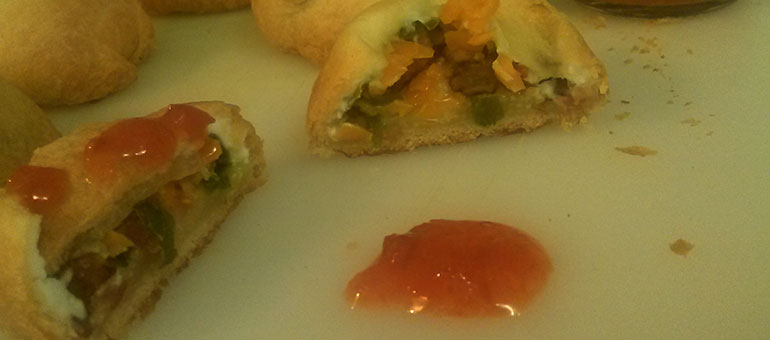 I've had a lot of fun with this recipe. There is an infinite amount of ways to make them. This is by far my favorite combination so far. I'd love to hear what you come up with in the comments below. Thanks for reading and I hope you enjoy the poppers!