If you don't know by now, here at PH4L we freaking love Sriracha. It's our ketchup. We put it in and on just about everything that goes into our bellies. If we needed a blood transfusion… You get the point.
Sure, Sriracha may not be the hottest sauce out there, but it's surely one of the best. The cult following it has created over the past several years has helped build an entire industry around the stuff.
So for all of the other Sriracha lovers out there, we have put together the Ultimate Sriracha Buyer's Guide to help bring all things Sriracha into one place.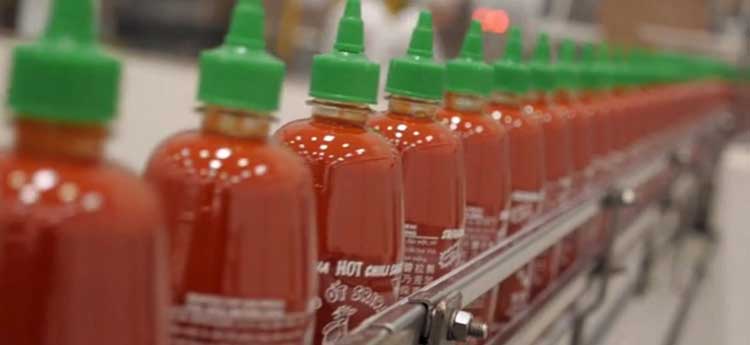 Huy Fong Sriracha – To us, this is the original. I saw the documentary, I know there was one that inspired this version, but this is the one that really started it all. You can never go wrong with Huy Fong!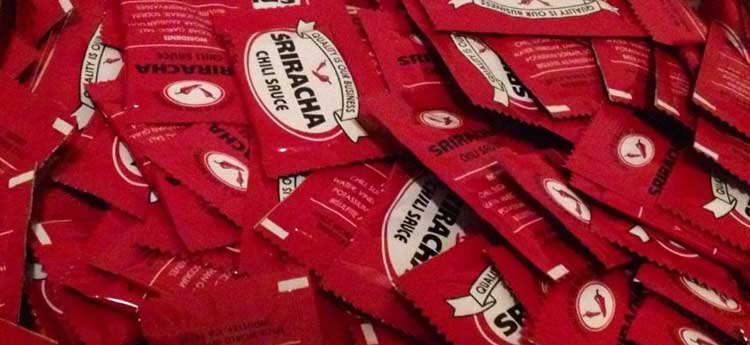 Sriracha Sauce Packets (400) – This needs to be a staple at taco stands everywhere! Everybody else has them, it's about time Sriracha did!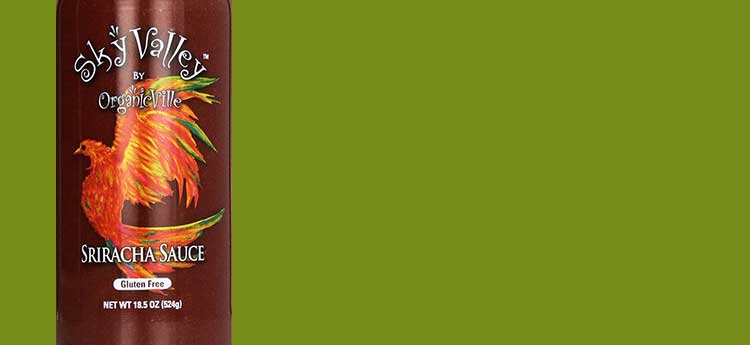 Organicville Sriracha – Of course someone was going to create an organic version of the sauce. I'm curious as to how this Sky Valley version compares to the original!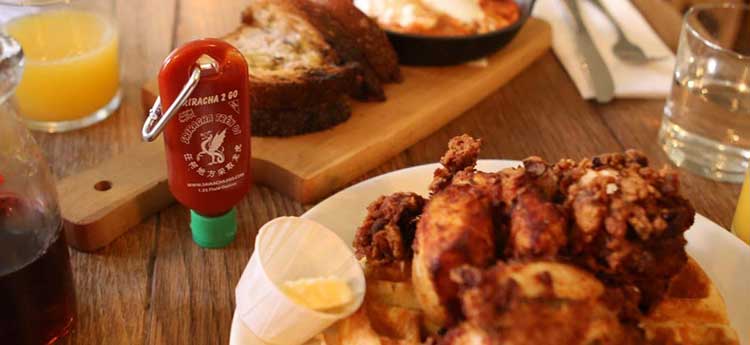 Sriracha To Go Keychain – A TSA approved travel keychain with the original Sriracha sauce. Probably one of the better inventions of this still young century.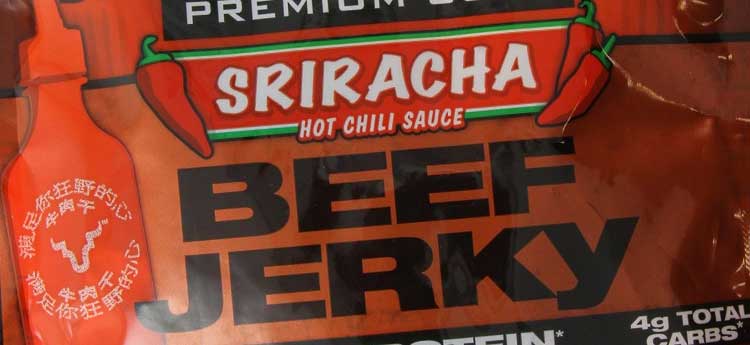 Jack Links Sriracha Beef Jerky – This was a no brainer for the list. A combination of two of our favorite things in the world. Now if they only made a Sriracha Beer…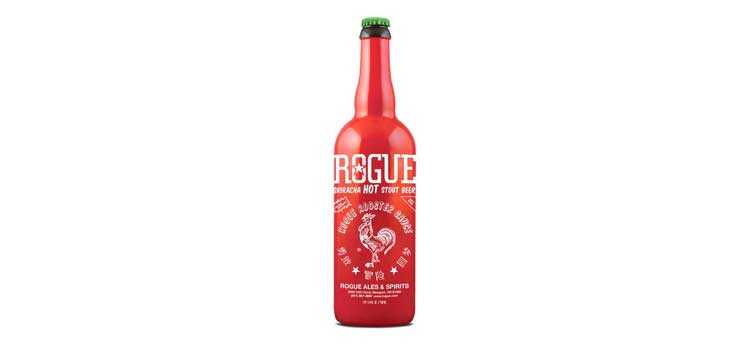 Sriracha Stout by Rogue Brewing – Of course they make this. Yet another combo of two incredible things, Sriracha and beer. Not to mention that Rogue makes some pretty incredible brews.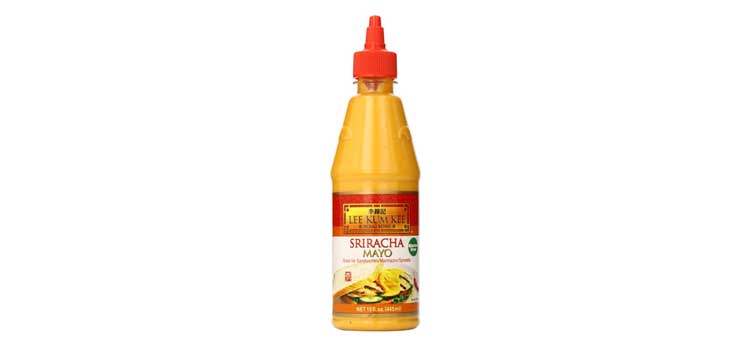 Lee Kum Kee Sriracha Mayo – My friends think I'm weird for putting mayo on my breakfast sandwiches. Maybe I am, but this will be a great addition to my Bacon, Egg & Cheese sandwiches!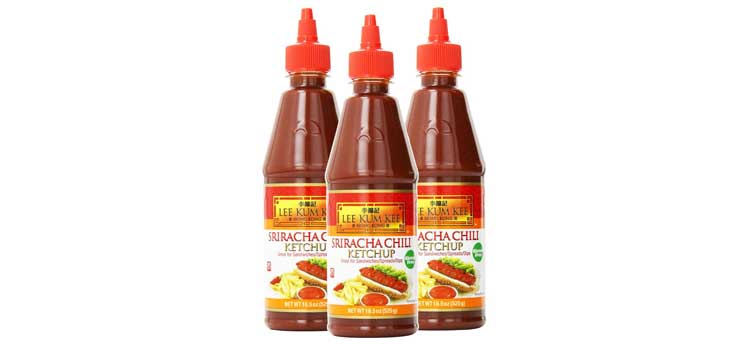 Lee Kum Kee Sriracha Ketchup – A combination of two of America's favorites, you can't go wrong with Sriracha and ketchup (though they're pretty much the same to us).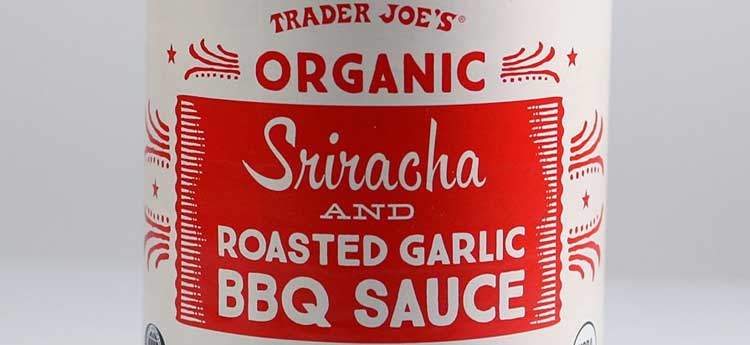 Sriracha Roasted Garlic BBQ Sauce – Ummmm yes please! We're big fans of the folks over at Trader Joe's, so this was a no brainer for our shelves.
Stonewall Kitchen Sriracha Aioli – If you've never had Aioli sauce, you're really missing out! This is pretty much the best sauce you can put on seafood.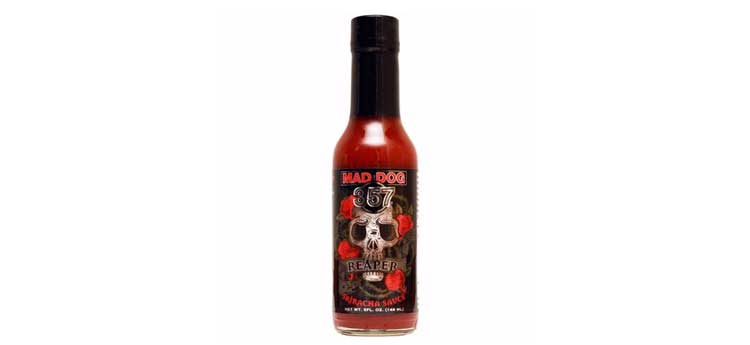 Mad Dog Reaper Sriracha – Hmmm, Sriracha mixed with Carolina Reapers? Just in case you didn't know, that's currently the hottest pepper in the world.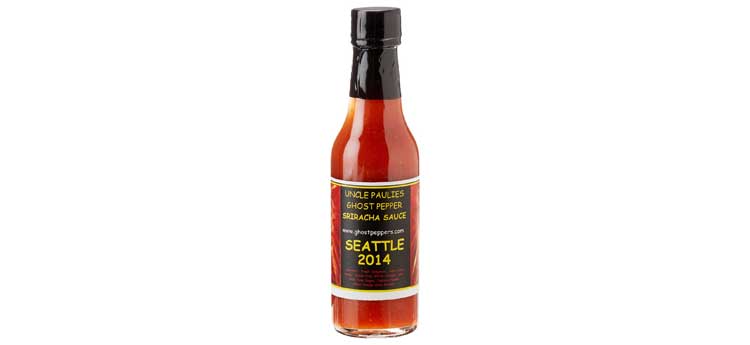 Uncle Paulie's Ghost Pepper Sriracha – Most of our readers are going to be more familiar with the Ghost Pepper, the former hottest pepper in the world. Even though it's not at the top anymore, it still burns!
Plum Sriracha Sauce – Just about any type of heat mixed with sweet is going to be a good time. This is a pretty interesting take on a Sriracha type sauce.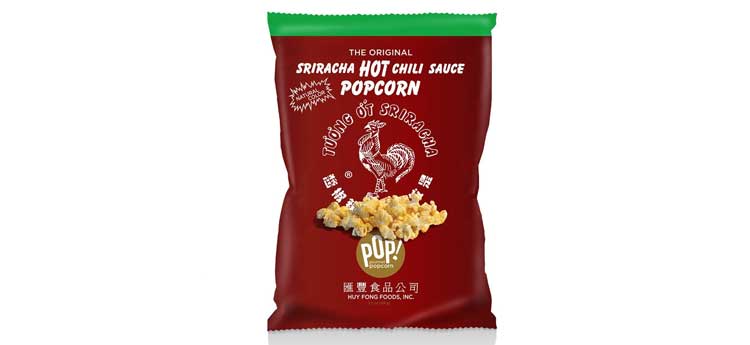 Huy Fong Sriracha Popcorn – Whether you're about to sit back and watch a movie or just looking for a snack, this popcorn is just what you'll need. It's one of our favorites on the list.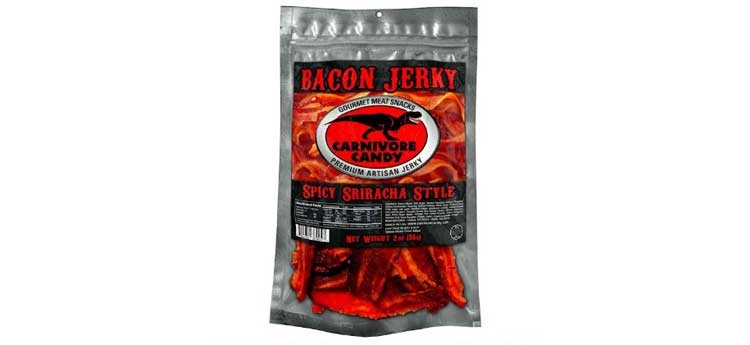 Carnivore Candy Sriracha Jerky – First off, this isn't your regular beef jerky, it's bacon jerky! That's right. Bacon and Sriracha flavored Jerky. Need I say more?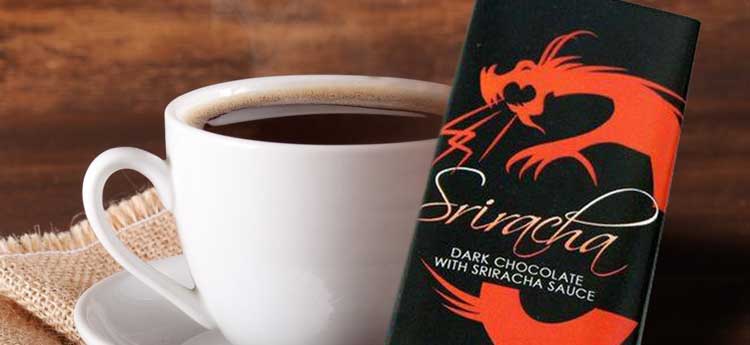 Sriracha Dark Chocolate Bar – If you're looking for some melt in your mouth goodness, stop scrolling. As I mentioned before, any mixture of heat and sweet is a sure winner.
Vermont Maple Syrup Sriracha Hot Sauce – It's incredible how versatile the Sriracha style sauce is. What's equally amazing is how creative hot sauce are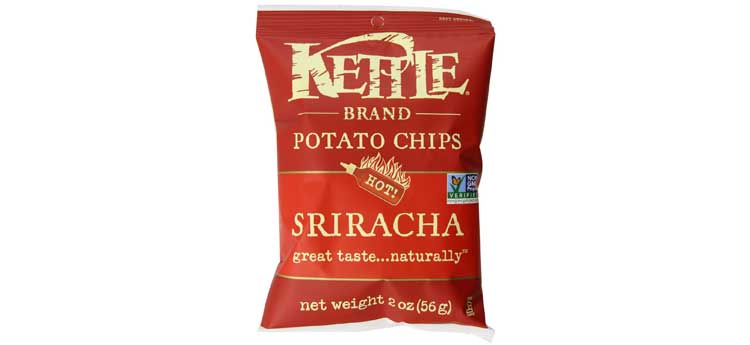 Kettle Brand Sriracha Potato Chips – Along with the Sriracha popcorn, these are a great snack. Though I personally feel they are lacking on the heat, they are still pretty tasty.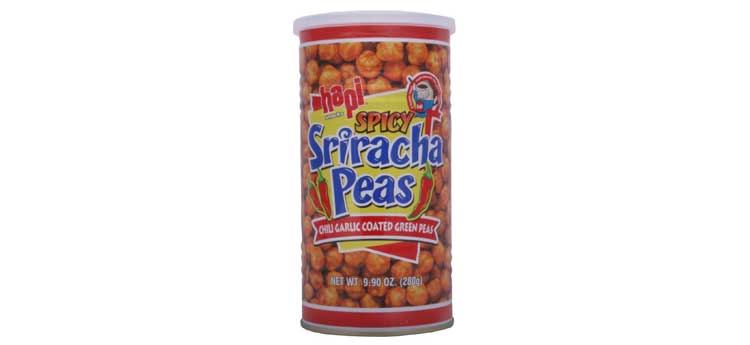 Hapi Snacks Spicy Sriracha Peas – Popcorn, chips, nuts, and peas? I've never tried or even heard of peas like these. Who knew you could have dried peas as a snack? Let alone peas covered in a sriracha powder!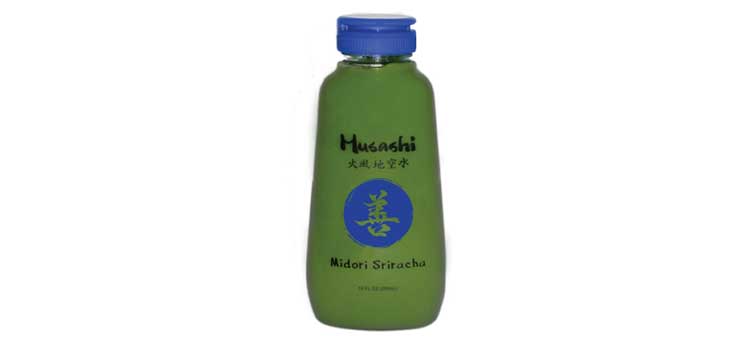 Green Chili Sriracha Sauce – Though I was really hoping this was infused with Wasabi, I'm a fan of any type of verde hot sauce and am really looking forward to trying this one.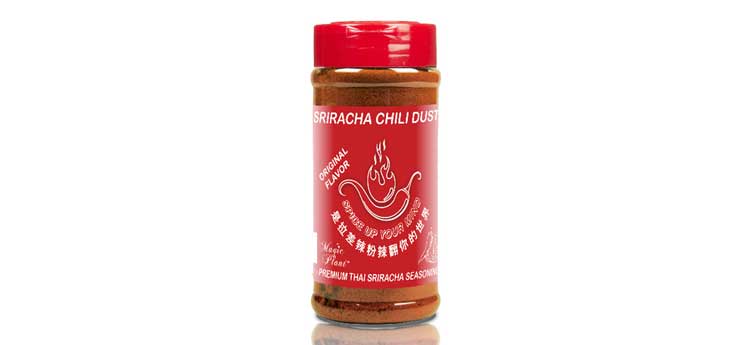 Sriracha Powder Seasonings – Trust me when I say that this stuff is amazing! You can make your own Sriracha popcorn, chips, and more with it. These are our friends over at Pepper Depot. They know their stuff!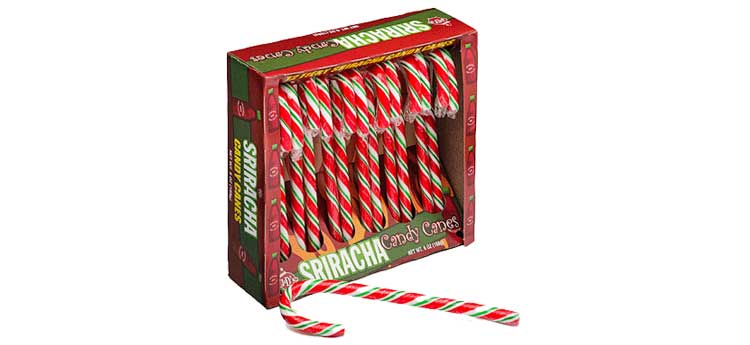 Sriracha Candy Canes – Though Christmas is a long ways away, it's never to early in the year for a Sriracha flavored candy cane.
Sriracha Pringles – First Lays, now Pringles. It seems a lot of chip and snack companies are jumping on the Sriracha bandwagon.
Sriracha TShirt – I actually own two of these. They are one of the best ways to show off your obsession to the rooster sauce! They also make this shirt for toddlers! Like father like son.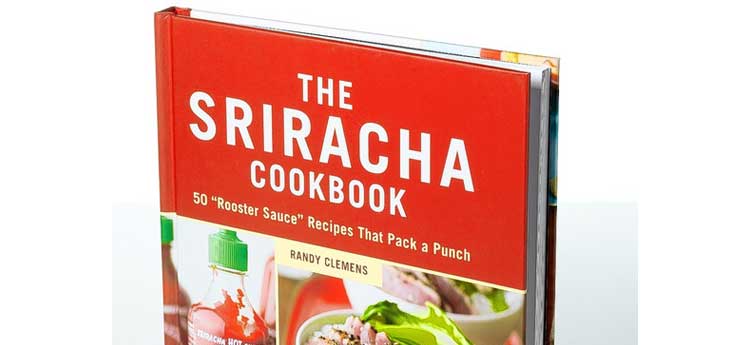 Sriracha Cookbook – I recommend this book to anyone, whether you love Sriracha or not. There are a bunch of killer recipes and the sauce ingredients are easily interchangeable with others.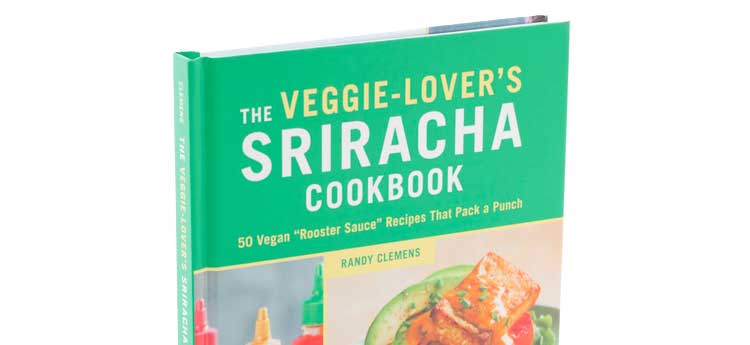 The Veggie Lovers Sriracha Cookbook – Looking for a meat free version of the Sriracha Coobook? It's real.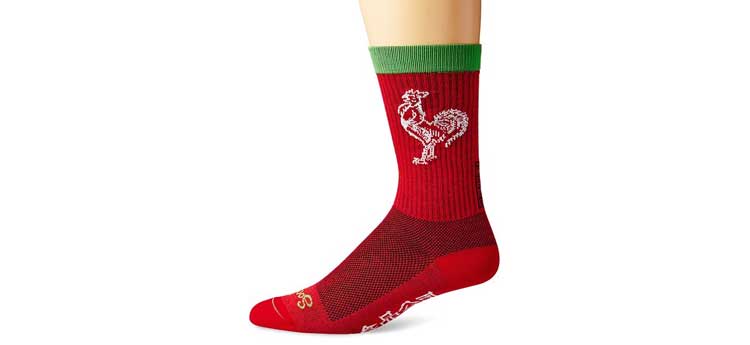 Sriracha Socks – Complete your Sriracha wardrobe with these socks. The green band around the top is a nice touch!
Sriracha Coffee Mug – Though I wouldn't recommend putting Sriracha in your coffee, you can damn sure put coffee in your Sriracha mug!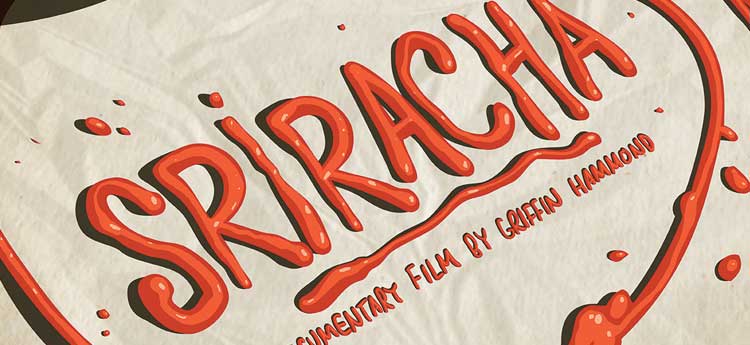 Srircha The Movie – Filmmaker Griffin Hammond did a great job with this documentary, showcasing not only the company, but it's history and the cult following around it. We were really excited when this came out.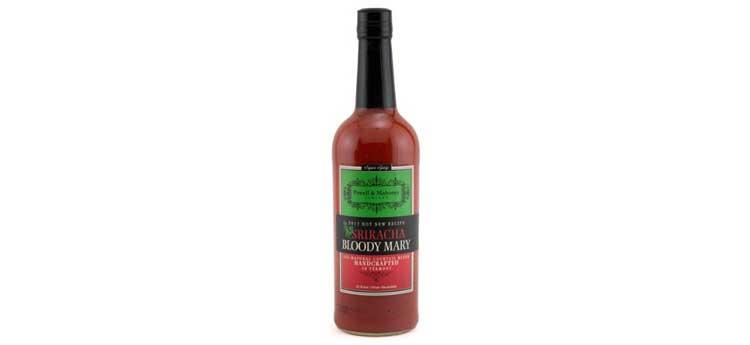 Powell and Mahoney Bloody Mary Sriracha Mix – As a new found Bloody Mary lover, trust me when I say that Sriracha (or any hot sauce for that matter) is a necessity to any mix.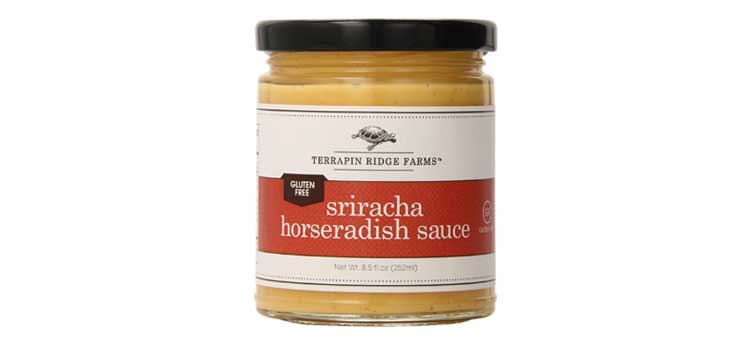 Terrapin Farms Sriracha Horseradish Sauce – Does anyone have any fried calamari handy? This stuff looks delicoius.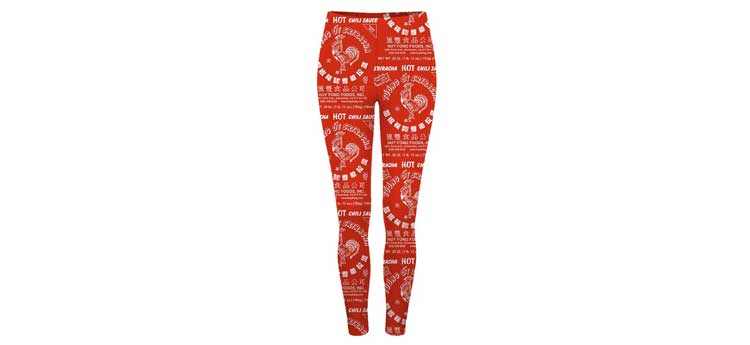 Sriracha Leggings – Though these really aren't my style, I had to have them on this list. These are hilarious!
Sriracha Lip Balm – Now I've had hot sauce and hot peppers on my lips and it does not feel good, so I'm not sure how effective this is going to be.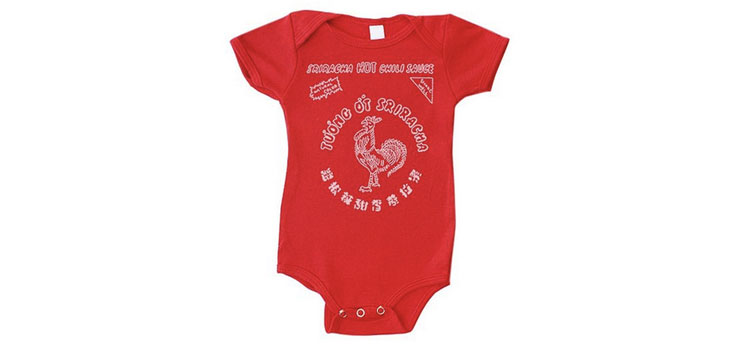 Sriracha Baby Onesy – If only they made these for adults!
Sriracha Milk Chocolate Covered Pretzels – These guy also make the Sriracha flavored chocolate mentioned above. I think they know what they're doing.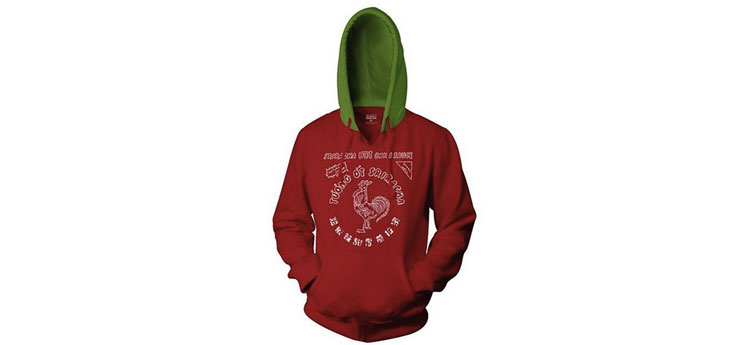 Sriracha Hoodie – For those cold winter months.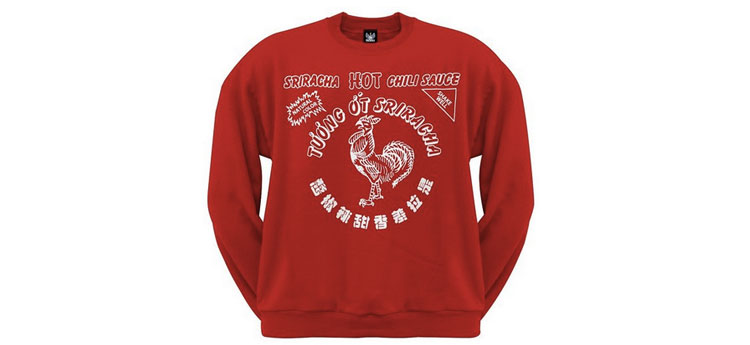 Sriracha Sweatshirt – Spice up your wardrobe with this red crew neck sweatshirt, featuring Huy Fong's iconic "rooster sauce".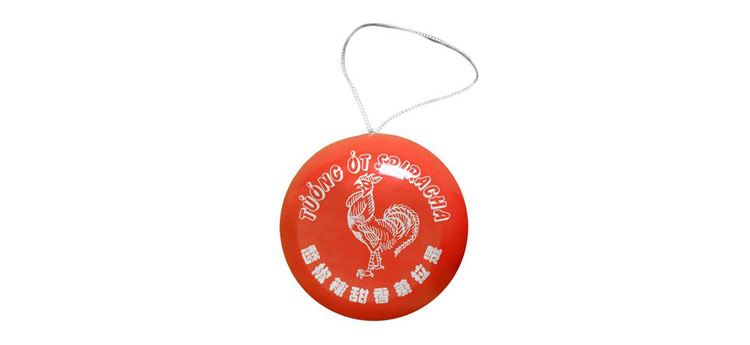 Sriracha Holiday Ornament – A great addition to any Christmas tree or wreath.
Oval Sriracha Sticker – Show off your love for the hot rooster sauce.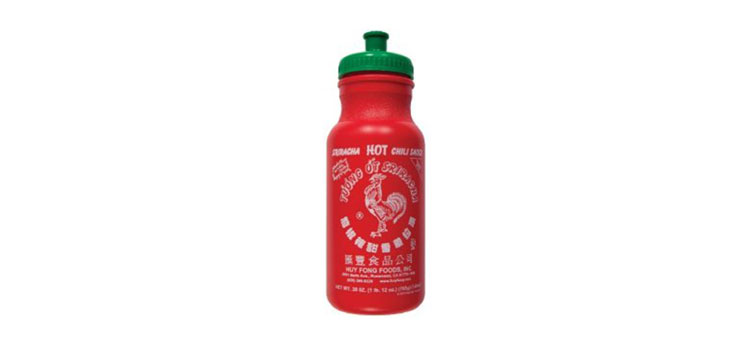 Sriracha Water Bottle – This was a nifty find, designed like a bottle of Sriracha.
Beaver Brand Extra Hot Sriracha Mustard – A special, unique blend of spices and peppers that give it an extra level of heat.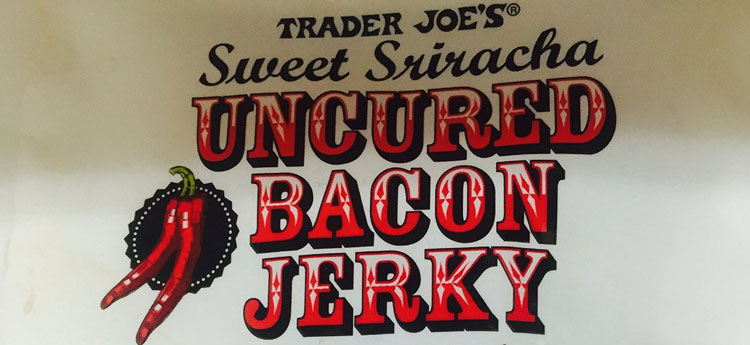 Trader Joes Sweet Sriracha Uncured Bacon Jerky – A Sweet and Spicy way to dress up thick, flavorful uncured bacon.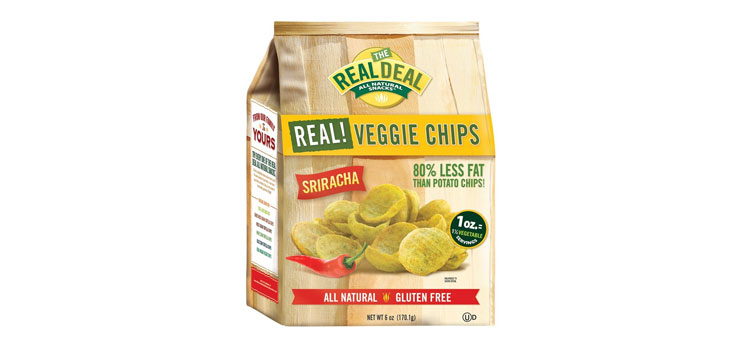 Sriracha Veggie Chips – Very low in calories, fat & sodium yet super yummy – a truly guilt-free snack for the whole family.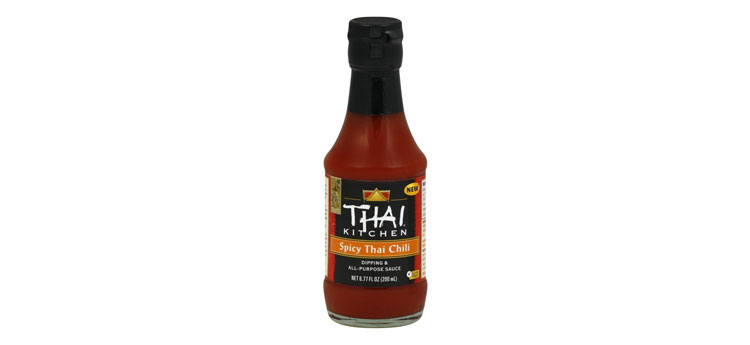 Sriracha Dipping Sauce – Made from sun-ripened whole chili peppers blended with garlic this smooth and spicy sauce adds flavor, not just heat, to your favorite foods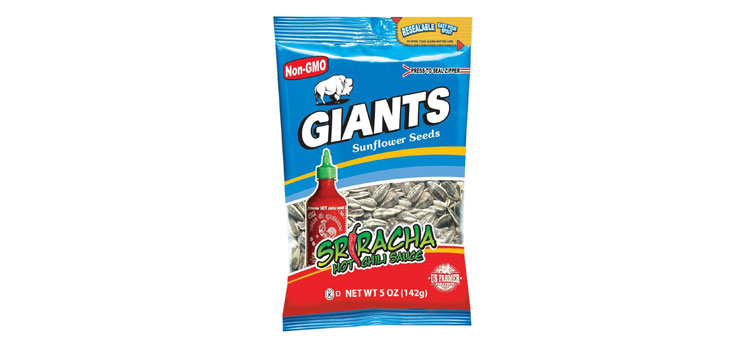 Giants Sriracha Sunflower Seeds – This seems like a pretty unbeatable combination.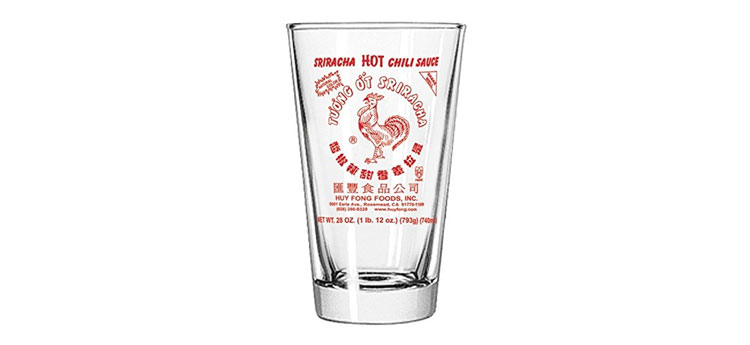 Sriracha Pint Glass – Hot Sauce and Beer are two of my favorite things in the world.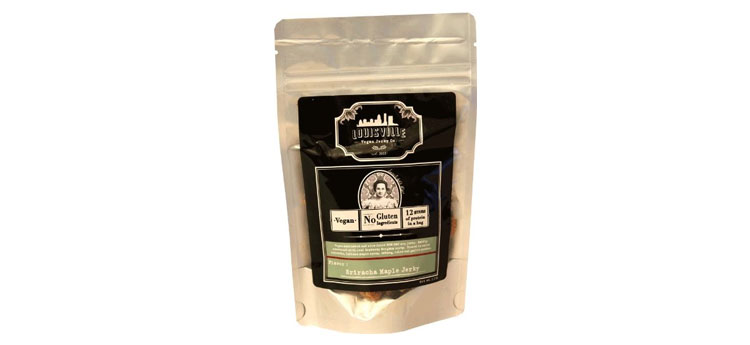 Louiville Vegan Maple Sriracha Jerky – Not quite sure what Vegan jerky is, but if it's made with Sriracha, I'm sure it's good!
Sriracha Mango BBQ Rub – Just about every Sriracha flavored seasoning, salt, or rub I've tried has been amazing. This stuff is no different!
Sriracha Tote Bag – From the same creators of the Sriracha Gift Cards, we love this design!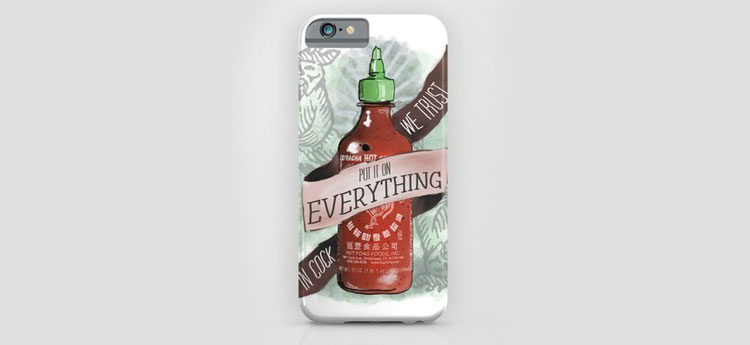 iPhone Sriracha Case – Dress up your iPhone in style.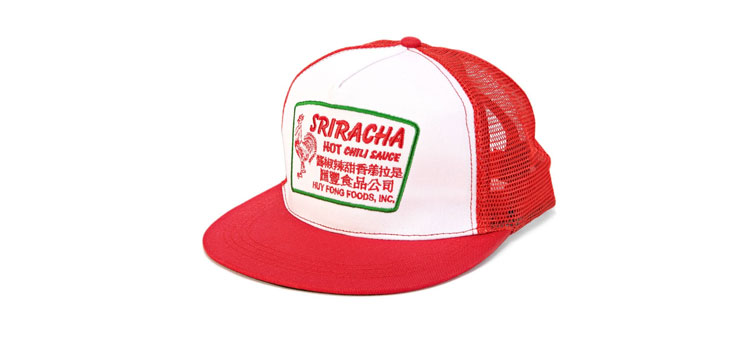 Sriracha Snapback Trucker Hat – Not just for truckers, this is one of the better hat designs we've come across.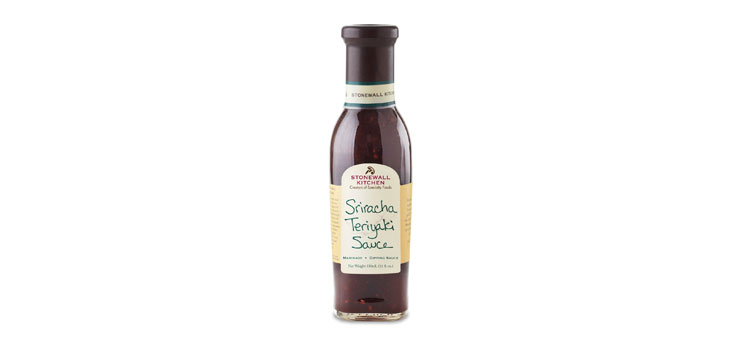 Stonewall Kitchen Sriracha Teriyaki Sauce – They've combined Sriracha with soy sauce and a touch of honey to create a mellower yet flavorful version to use as a marinade for your favorite pork or seafood dish.
Sriracha Tank Top – For those warm summer days.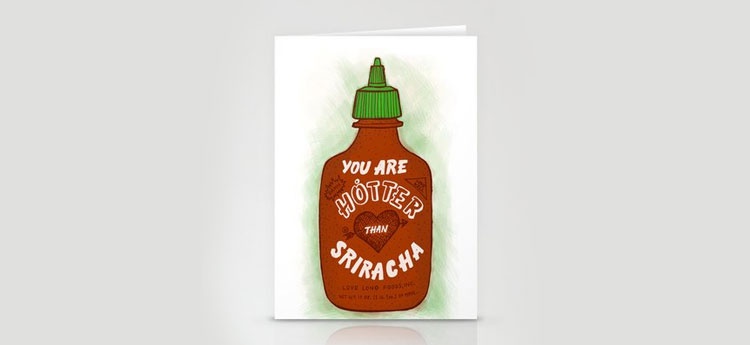 Sriracha Valentine Cards – With Valentines Day right around the corner, these would make a great addition to any gift for the pepperhead in your life.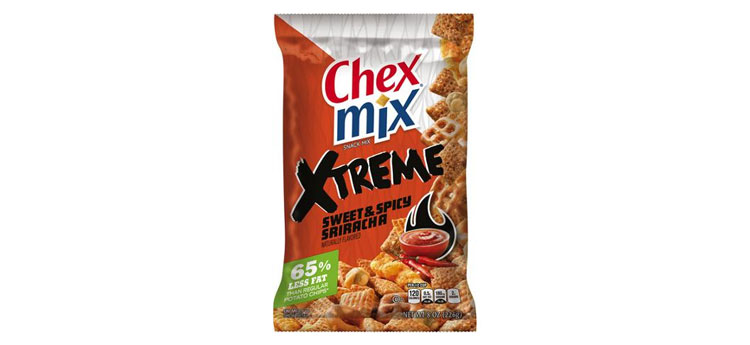 Chex Mix Extreme Sweet & Spicy Sriracha – Like the rest of the chip companies, it only makes sense to have a Sriracha Flavor!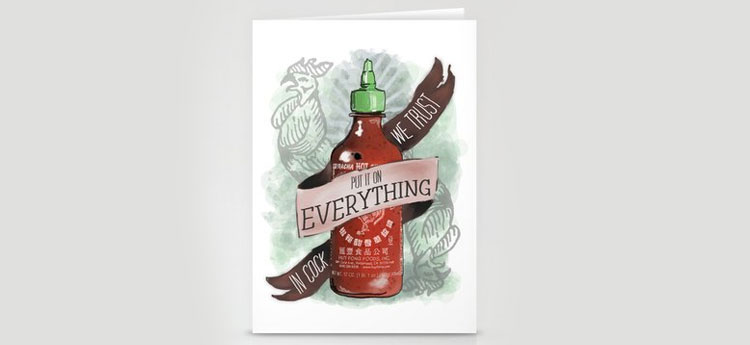 Sriracha Stationery Cards – These are hilarious and very well designed!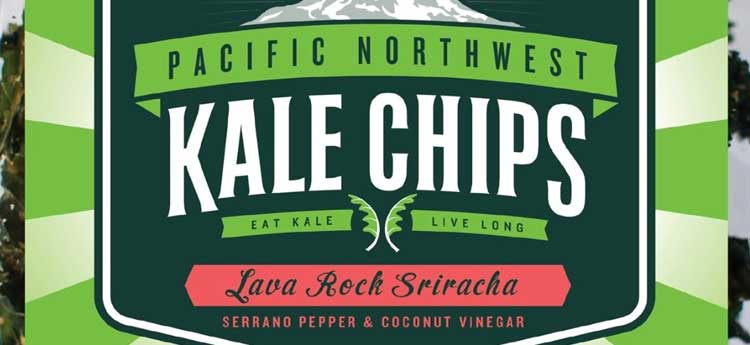 Kale Lava Rock Sriracha Chips – A healthy, raw, vegan, and gluten free mix from Pacific Northwest.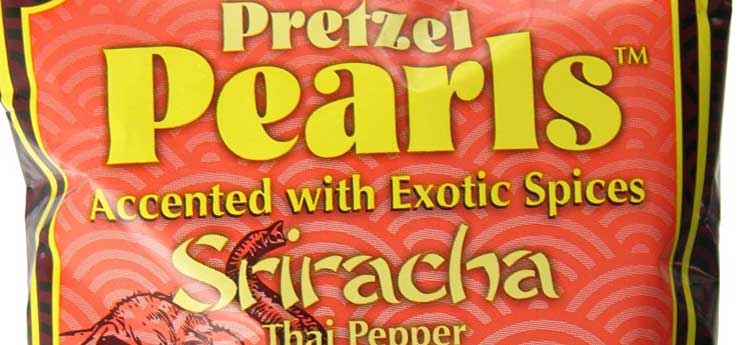 Sriracha Pretzels – Yet another take on the snack side of Sriracha.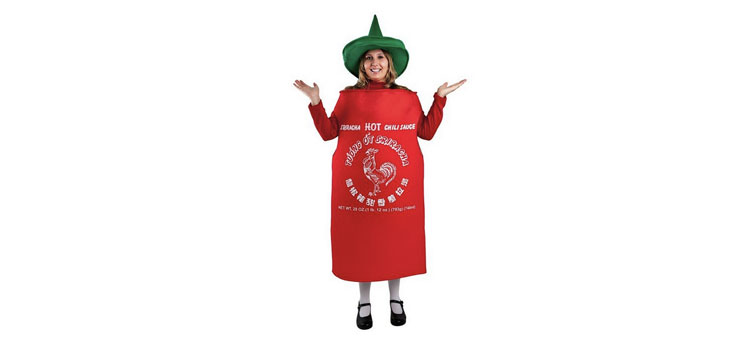 Sriracha Costume – You might want to keep this one in mind come this Halloween!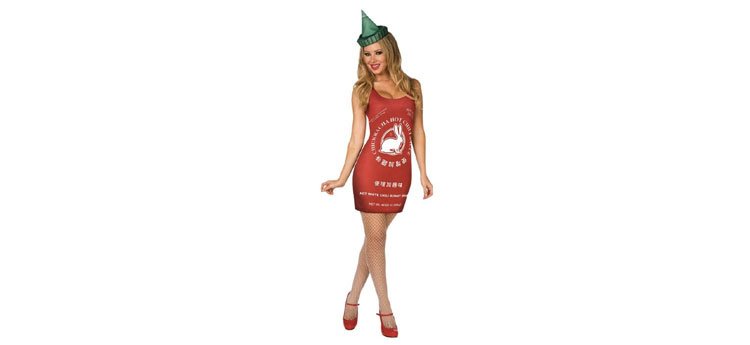 Sriracha Dress – Another version of a Srircha costume for the ladies.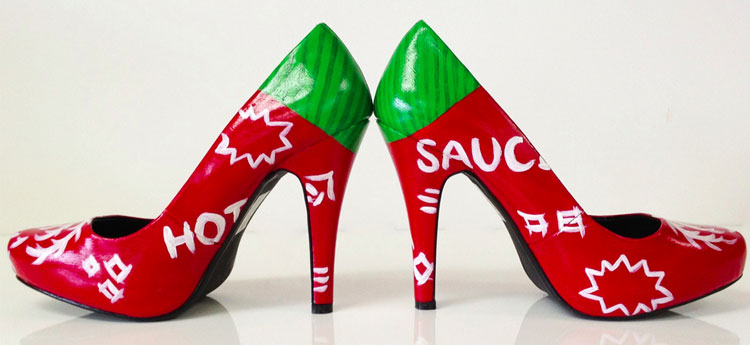 Sriracha Stilettos – No Sriracha dress would be complete without these.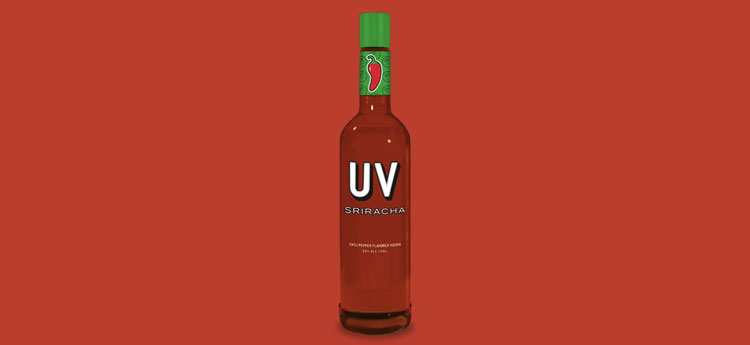 UV Sriracha Vodka – This stuff makes a great addition to any Bloody Mary!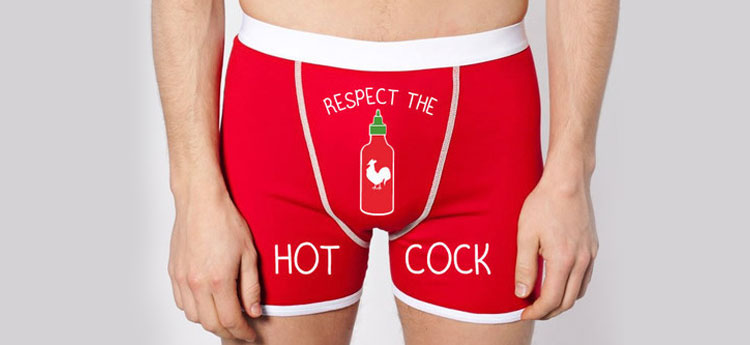 Sriracha Boxer Briefs – These are hilarious! Just about anything that comes from The Oatmeal is going to be amazing.
Sriracha Snack Basket – A lovely medley of various Sriracha flavored nuts, pretzels, and chocolates.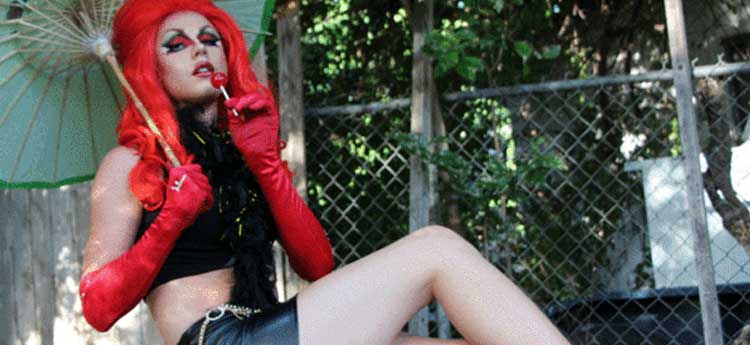 Sriracha Lollipops – Yeah, you read that right!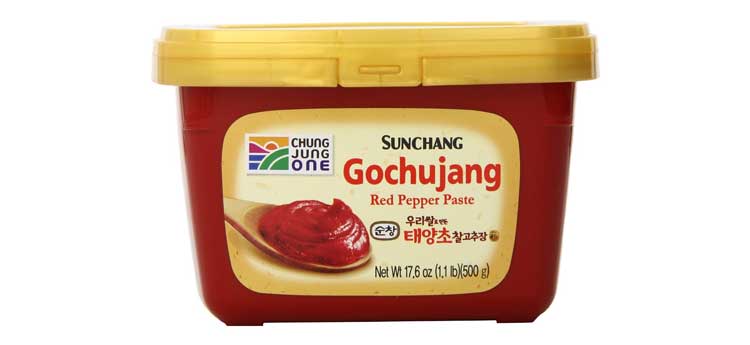 Sunchang Gochujang – A fermented Korean chili paste.
Gochujang Korean Chili Sauce – Another type of the fermented chili paste.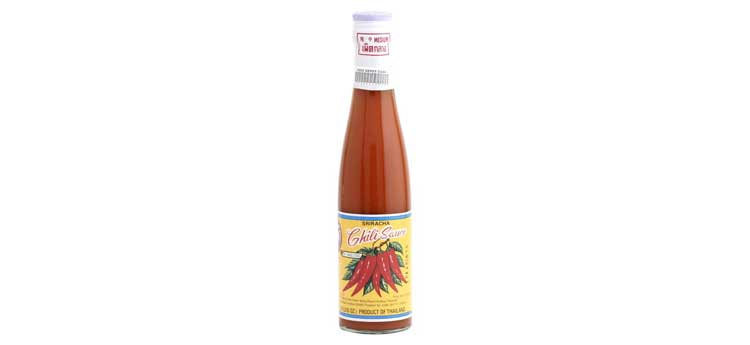 Shark Brand – This is our favorite sriracha sauce because it's one of the original classics that's been sold for years in Thailand.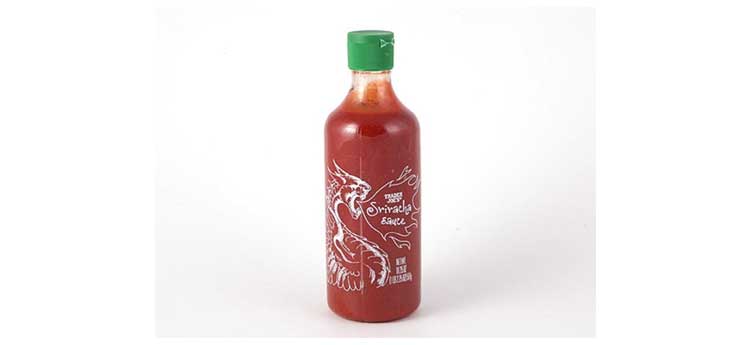 Trader Joe's – A feisty combination of red chilis and garlic that is sure to please.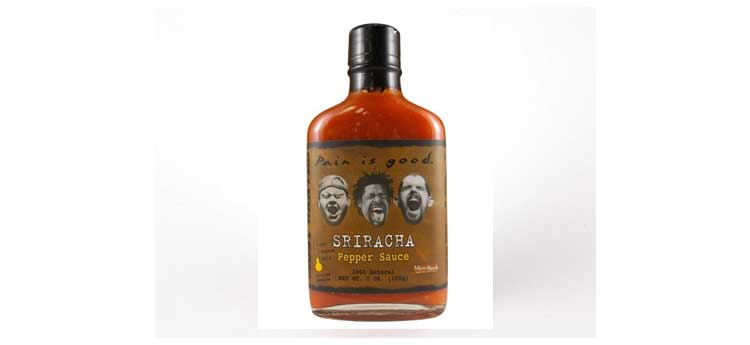 Pain is Good Most Wanted – They've taken a break from their signature sauces to bring you back to a simpler, more traditional style of sauce.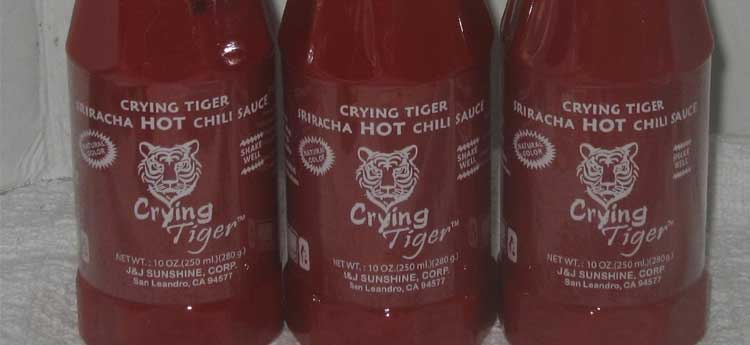 Crying Tiger – Equally as hot as the original, this version has a little less of a garlic flavor.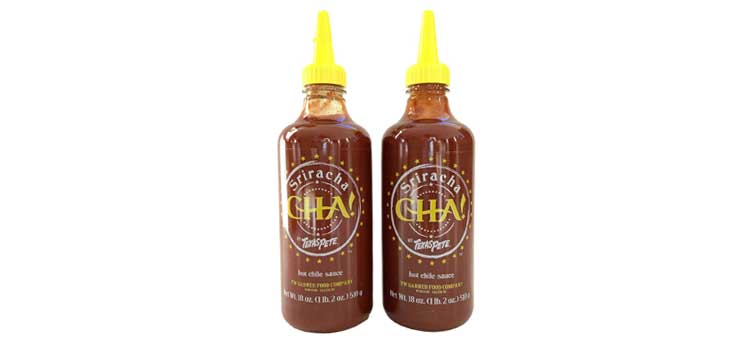 Texas Pete Cha – While this one is pretty similar to the original, it's not as hot and has a sweeter flavor.
Frank's Red Hot Slammin' Sriracha – Another major brand's take on the legendary Sriracha. I'm a big fan of Frank's and have been looking to try this for some time!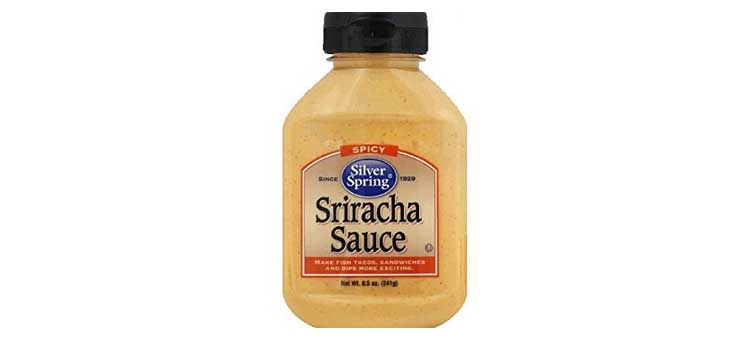 Silver Spring Sriracha Sauce – Creamy, hot and tangy with a hint of sweetness.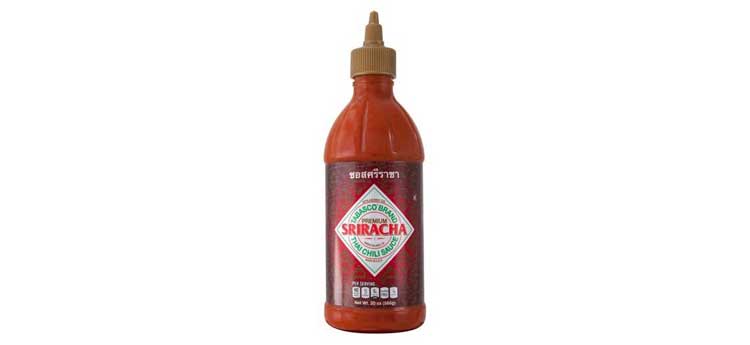 Tabasco – masterful blend of the spicy, sweet and savory flavors of Southeast Asian cuisine, it's great in stir fry.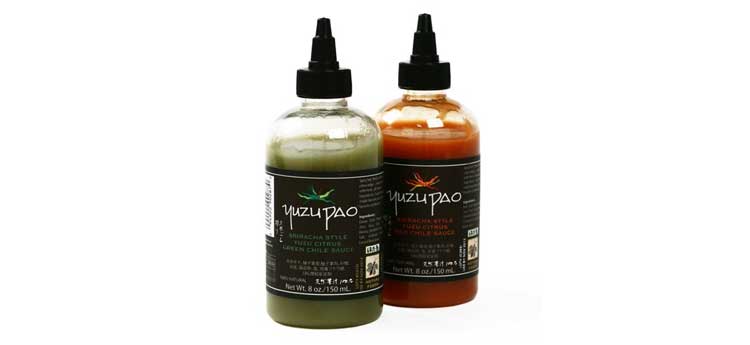 Yuzu Pao Sauce – Yuzu Pao is a classic sriracha style Yuzu Citrus Chile Sauce.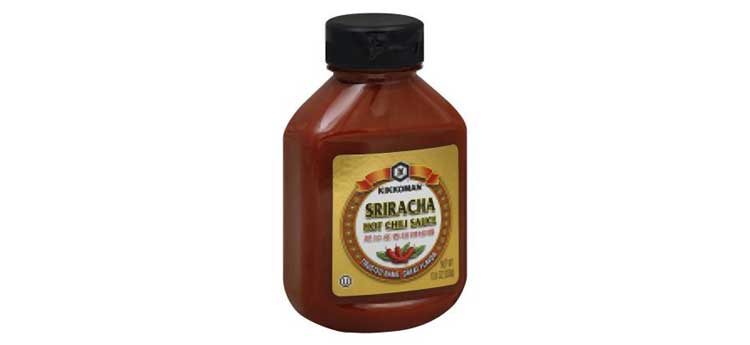 Kikkoman Sriracha Sauce – The soy sauce company takes their stab at creating their own Sriracha Sauce.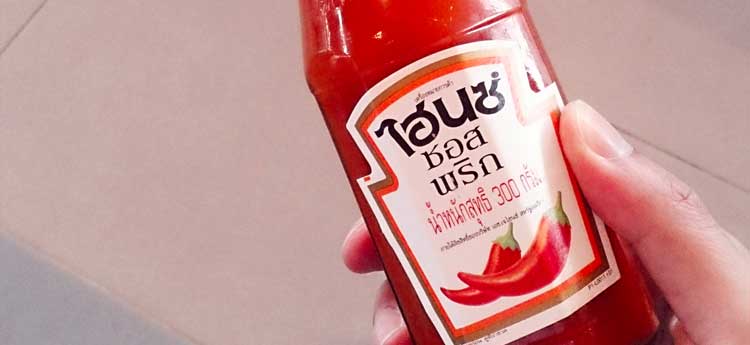 Heinz Thai Sauce – That's right! The makers of our favorite ketchup has gotten into the Sriracha game with their own type of the chili sauce.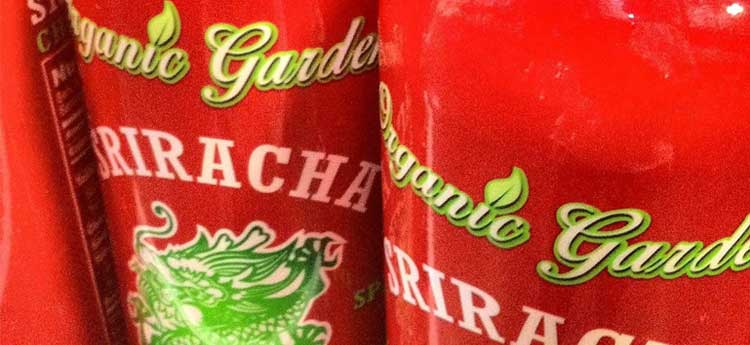 Organic Garden Sriracha – Made from all organic ingredients and containing no preservatives, this is a great alternative for all of you health nuts out there.
That's it so far. It's amazing to see how much of an industry has developed around Sriracha. With a cult following like this, Sriracha products will be around for a long time to come.
Here is a little list of some other Items that deserved an Honorable Mention:
If you think we're missing anything or if you want to add your Sriracha product to the list, leave us a comment with a link to it below!
Disclosure of Material Connection: Some of the links in the post above are "affiliate links." This means if you click on the link and purchase the item, we will receive an affiliate commission. Regardless, we only recommend products or services we use personally or believe will add value to our readers. We are disclosing this in accordance with the Federal Trade Commission's 16 CFR, Part 255: "Guides Concerning the Use of Endorsements and Testimonials in Advertising."